Investment Management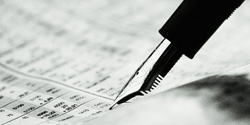 No two clients are alike. We understand that different circumstances, time horizons, risk tolerances and personal goals will require differing strategies. Our investment committee evaluates current market trends paired with objective research to construct individually-tailored investment strategies for our clients.
Our investment philosophy is rooted in suitable investing and our core belief is that proper asset allocation along with professional ongoing advice are the primary determining factors of long-term investment success. While we take a long-term approach to investing, we continually monitor our portfolios and make adjustments as we seek to take advantage of short-term trends.
Asset allocation does not ensure a profit or protect against a loss.