Retirement Income Planning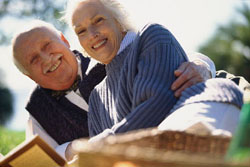 Retirement and what it looks like is very personal. Transitioning from the paycheck you've grown accustomed to, to a monthly sum of money generated from your own retirement nest egg can seem like an overwhelming task. At Egermier Wealth Management Group, we develop your retirement income distribution plan with the revenue and expense sides of the ledger in mind. We'll take your visions of retirement, paired with your resources and circumstances to develop a plan that seeks to allow you to enjoy your version of retirement.
We are here as your resource to answer questions ranging from "How much money will I need to maintain my lifestyle?" to "How can I create a legacy for my family?"
You have worked hard and saved diligently to make it to retirement. Our team understands the responsibility that comes with being vigilant stewards of your wealth. We want you to enjoy your retirement while maintaining a realistic withdrawal strategy.